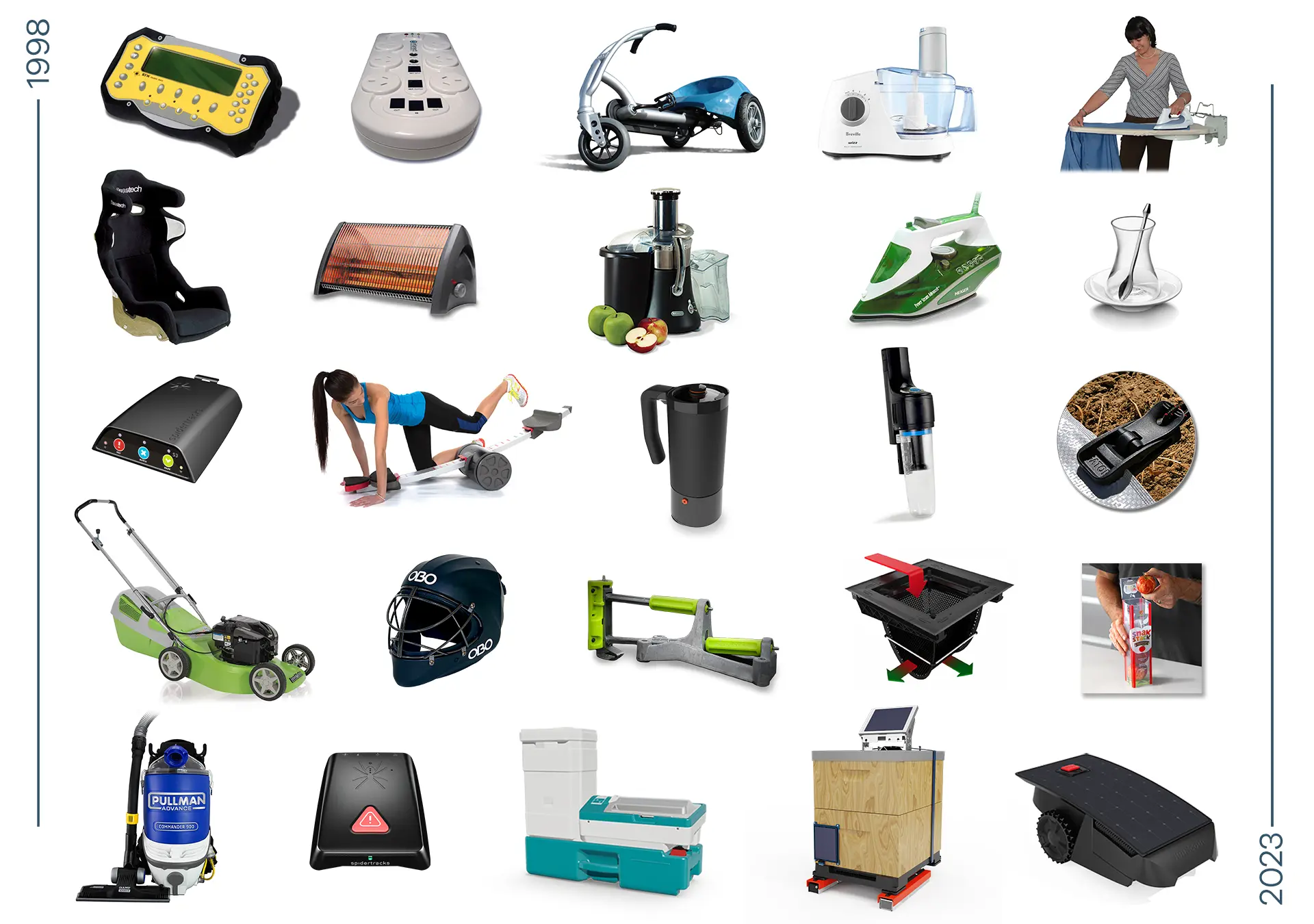 Celebrating 25 yrs | Creating Products from Ideas
Vol 58 (Sep 2023)
Product Categories
Idea Developments is celebrating a significant milestone of dedicated work in the field of product design, development, and manufacturing supply.
25 years of Creating Products from Ideas !
The journey began in 1998 when Kim Scott, previously the Design Manager at Sunbeam Kitchen Appliances (NZ), founded Idea with a clear vision: to create a product design and development company that delivers comprehensive solutions from an idea "exceeding expectations through holistic design".
The company's name itself encapsulates its essence - Industrial Designed Engineering Answers (IDEA).
After 25 years, Idea remains proudly New Zealand owned, with our creative team continuing to drive innovation in product design and development, extending to manufacturing and supply with the formation of Idea-China in 2010.
We are proud to have contributed to numerous projects during these 25 years, witnessing our clients' growth and success has been a gratifying part of our journey.
Furthermore, some of our former designers have pursued remarkable careers in companies such as Lamborghini (Italy), Dyson (UK), Shark EuroPro (USA), and prominent international consultancies. Some have even ventured into entrepreneurship.
From the team at Idea, a big thank you to all those who have supported us over the last 25years, especially our wonderful clients!
We are excited for the future as we continue to Create Products from Ideas.